Words by Rob Schenk, Anderson Muth, and Quoc Pham
Since their birth in the 1950s, sound systems have travelled from Kingston's Orange Street to the four corners of the world. In the following decades, sound system culture — the building and maintaining of amplifiers and speaker boxes, the records, the dances — followed Jamaicans wherever they emigrated to. Many chose places that were most accessible to them, like England, Canada, and America, where they began to arrive en masse in the 1970s. For uprooted islanders, sound system culture helped create a needed sense of community and belonging as they navigated a complicated post-colonial reality.
Throughout its evolution, sound system culture and sound system music have been important weapons of resistance against the status quo and a powerful medium to call out social injustice. Even though it is often associated with its Jamaican roots, sound system culture has constantly expanded in reach and scope, transcending borders while taking on distinct local traits to adapt to the ever shifting musical tastes and specific needs of various communities. In places like London, Toronto, and New York, dancehalls, block parties, carnivals, and disco clubs all became manifestations of the community ideals that underpin sound system culture. Historically, those who have sought refuge through music have tended to be outsiders. As such, any conversation about sound system culture around the world always begins with stories of immigrants, minorities, and the disenfranchised.
What follows are examples of this tradition of protest in the context of various liberation movements, which have become the unfortunate inspiration for some of the greatest music ever created. This is by no means intended to be a complete history on the subject, but rather a starting point to elicit a reflection about the intimate relationship between sound system culture and the dynamics of race, prejudice and oppression.
Chanting Down Babylon
Before it was popularized by Bob Marley's success throughout the 1970s and eventually accepted within mainstream Jamaican society, Rastafarianism was a little known religion and social movement which was largely a form of cultural resistance against Jamaica's then-dominant British colonial culture. Originating among impoverished and socially disenfranchised Afro-Jamaican communities in 1930s Jamaica, Rastafarianism was inspired by Pan-Africanism and the Back-to-Africa movement promoted by Black nationalist figures like Marcus Garvey. Centering around Black pride and an afrocentric philosophy, Rastafarians believe they live in oppression from western society and capitalism – what has become known as the proverbial Babylon.
In the first thirty years, practitioners of the religion were often at odds with Jamaican society, largely because of their contempt for government institutions and their radical views on Jamaican identity and nationalism. These ideas were deemed dangerous and seditious to the Queen of England (Jamaica was a British colony until its independence in 1962), and led to the systematic persecution of Rastafarians. (Chanting Down Babylon: The Rastafarian Reader.) By the 1950s, the Rastafarian movement had become increasingly militant, resulting in violence and frequent clashes between various Rastafarians factions and the police. One notable event, known as the Coral Gardens Incident, led to the systematic arrest of more than 150 Rastafarians in 1963, with many tortured or killed at the hands of the police and military, who were ordered to "bring in Rastas dead or alive".
Black liberation, police brutality, and oppression from Babylon were among the dominant lyrical themes found during the pinnacle of roots reggae in the 1970s. Here are a few of our favorites:
The Wailers – 400 Years [Island, 1973]
Written by Peter Tosh, this song is rare as one of Tosh's only Wailers tunes to not reemerge later on a solo album. The song's blatant critique of racism and slavery is crystal clear: "400 years, 400 years / of the same philosophy" and "Why do they fight against the poor youth of today / and without these youths, they would be gone / all gone astray." The entire recording reflects this perfection, as Jo-Anne Greene explains in AllMusic: "so intense was this version, so smoldering with militant fervor the production, that the artist felt any changes would only dilute the message" ("400 Years – Peter Tosh").
Earl 16 – Malcolm X [Belmont Records, 1975]
Although this was only the second song recorded by Earl 16, it became an instant classic, later covered by Dennis Brown. Written by Winston McAnuff, the song decries the oppression of Black men, highlighting Malcolm X's advocacy for Black rights by asking the piercing question "How long will it be / 'til all of my brothers see / the hidden brutality?"
Earl Zero – Please Officer [Arab, 1975]
Asking for compassion from police officers while criticizing their persecution of Rastafarians and excessive use of force and guns, Earl Zero's song explains that being a Rastafarian in Jamaica often leads to: "Victimization, that's what I and I get in Babylon / brutalization, that's what I and I get from Babylon."
Burning Spear – Slavery Days [Island Records, 1975]
A chant of reckoning, Burning Spear recounts the difficult and back-breaking days of slavery in this song by illustrating the realities of the situation: "And a big fat bull / we usually pull it everywhere / we must pull it / with shackles around our necks." Winston Rodney's chorus asks the audience to remember this, as the history of slavery is something that we cannot escape as a society. "Do you remember the days of slavery? / my brother feels it / including my sisters too / some of us survive / showing them that we are still alive," is still a powerful call to recognize the atrocities of our past.
Yabby You – Pound Get a Blow [Vivian Jackson (Yabby You), 1977]
Nicknamed the 'Jesus Dread' and treated as an outcast by Rastafarians, Yabby You, born Vivian Jackson, nevertheless used his beautiful voice to ardently criticize post-colonial economics in Jamaica. On "Pound Get A Blow," Jackson compares the elimination of British currency in Jamaica to the rejection of Babylonian values.
The Guns of Brixton
For the masses of Jamaicans that came to call England their home following Jamaica's independence in 1962, neither climate nor culture were as welcoming as was hoped for. Though people from Britain's former colonies had been immigrating to England since the 1940s, immigrants were seen as second-class citizens, often housed in ex-army barracks in the then-dilapidated neighborhood of Brixton. ("Reggae, riots and resistance: the sounds of Black Britain in 1981"). Despite efforts to promote integration through anti-discrimination legislations, nationalism and xenophobia continued to rise throughout the 1960s, exacerbated by rampant unemployment.
This contributed to a hostile climate toward immigrants, with controversial politicians like Enoch Powell promoting a white supremacist ideology while far right groups such as the White Defence League and the National Front advocated for direct violence against immigrant communities. The racial tensions came to a boiling point with the introduction of the infamous 'sus' laws, which gave police the right to stop, search, and arrest anyone they suspected of violating a vagrancy law, effectively allowing them to racially profile and harass Black people at will.
On the night of April 11, 1981, the arrest of one youth led to a weekend of revolts, setting Brixton and adjacent neighborhoods ablaze. The sudden and brazen nature of the riots shocked the nation, striking a chord with the mainstream consciousness while undoubtedly changing Britain forever.
In this climate of oppression, and with no space to call their own, Black youth took the matter into their own hands. Throughout the 1970s, homegrown UK sound systems like Jah Shaka, Channel One, Sir Coxsone's Outernational, and Saxon Sound carved out independent spaces for Black Britons to gather. Local underground dances allowed them to forget their predicament and rejoice in the sound of heavy bass pumping from custom speakers in the tradition of their Jamaican forbearers. The popularity of these gatherings was the catalyst for the development of a prolific local music scene, with newly formed record labels crafting a fresh new sound: heavy, rebellious, and most importantly, representative of a distinct Black British experience.
The affirmation of this Black identity became a prominent part of the Notting Hill Carnival, allowing immigrants of Caribbean descent to claim a piece of the city as their own, and for two days celebrate their culture in the heart of their former colonial motherland. Originally organized in 1959, the first event was a direct response to the Notting Hill Race Riots in 1958, and over time continued to figure prominently in the fight for civil rights throughout the 1960s and 1970s.
"Carnival was always seen by the state and the establishment as something that (the police) wanted to stop, because they saw it for what it was – a form of cultural resistance," Professor Chris Mullard, the chairman of organisers for London Notting Hill Carnival Ltd, explains ("Remembering the Notting Hill Riot"). The establishment of events like Notting Hill Carnival were crucial in helping to establish permanent spaces for Black Britons, and sound systems provided the soundtrack every step of the way.
Babylon – Directed by Franco Russo [UK,1980]
Few cultural artifacts document the racial tensions and the role of the sound systems with more reality and grit than Babylon. Filmed in 1980 by Franco Ruso and featuring Aswad's lead singer Brinsley Forde, the movie portrays the local music scene with a backdrop of racial tensions in 1970s London. Perhaps the last scene of the movie sums it up: the main protagonist performs a protest song while police barge in to the sound system dance… "We can't take more ah dat!".
Poet And The Roots (Linton Kwesi Johnson) – Dread Beat An' Blood [Front Line, 1978]
LKJ's dub poetry counteracted the popular idea that the protests in the UK were in the spirit of violence, instead characterizing them as a fight against persecution. The song advocates for the dismantling of symbols of oppression, summarized by Johnson in his lyric: "Wen wi mash up di police van / wen wi mash up di wicked wan plan / wen we mash up di swamp 81." Another poignant tune, "Sonny's Lettah" is another striking social commentary by Johnson, specifically about the infamous British "Sus" law, which he explains as "trying to bring home the reality of that issue in the most dramatic way I was able to" (from an interview in Reggae International).
Steel Pulse – Handsworth Revolution [Island, 1978]
Written as an ode to where they grew up, Handsworth Revolution captured the energy of protesters and set the tone for the future. "Doesn't justice stand for all mankind /we find society putting us down" details the oppression that Black Britons were facing, while "Striving forward with ambition / and if it takes ammunition / we rebel in Handsworth revolution" makes the message clear: whatever it takes, change must come.
The Clash – The Guns of Brixton [Epic, 1979]
Inspired by the character of Ivan in the cult film "The Harder They Come" (1972) and written by the The Clash's bassist Paul Simonon (himself from Brixton), this song became an unofficial soundtrack both for the eponymous neighborhood and the riots themselves. This is a great example of the punk scene's evolving fascination with reggae and admiration for the Black British struggle against an old, nationalist white establishment whom they equally resented.
Benjamin Zepheniah – Dis Policeman Keeps on Kicking Me to Death (Lord Scarman Dub) [Upright Records, 1983]
In the detailed and heart-wrenching "Dis Policeman Keeps on Kicking Me to Death (Lord Scarman Dub)," Zephaniah's lyrics highlight the police's violent behavior, exemplifying how racism was (and still is) so often blended together with authoritarianism. Cries of a racist attack are made worse by the arrival of a Black police officer to continue the beating, highlighting the consistent complexities and shameful realities that often exist at the interchange of class, power, and race.
Fight the Power
Across the Atlantic Ocean, first-generation Jamaican immigrants were facing similar tribulations alongside other Black Americans in New York City. Thousands of families were displaced by the creation of the Cross Bronx Expressway in 1963, and the flight of landlords and residents combined with red-lining by the New York City government saw the Bronx face severe urban decay throughout the 1970s. Forced to fend for themselves, young Black Americans, Latinos, and various immigrant communities came together to create and experiment.
It was a first generation Jamaican immigrant, named DJ Kool Herc, who is credited as the founding father and originator of hip hop culture. Growing up amongst Kingston's sound systems, Herc rose to prominence hosting popular local block parties in the South Bronx. His innovative way of playing records, focusing on the "instrumental breaks" and using the mic for vocal interjections inspired an entire generation of DJs and artists, laying the foundation for the development of hip hop music.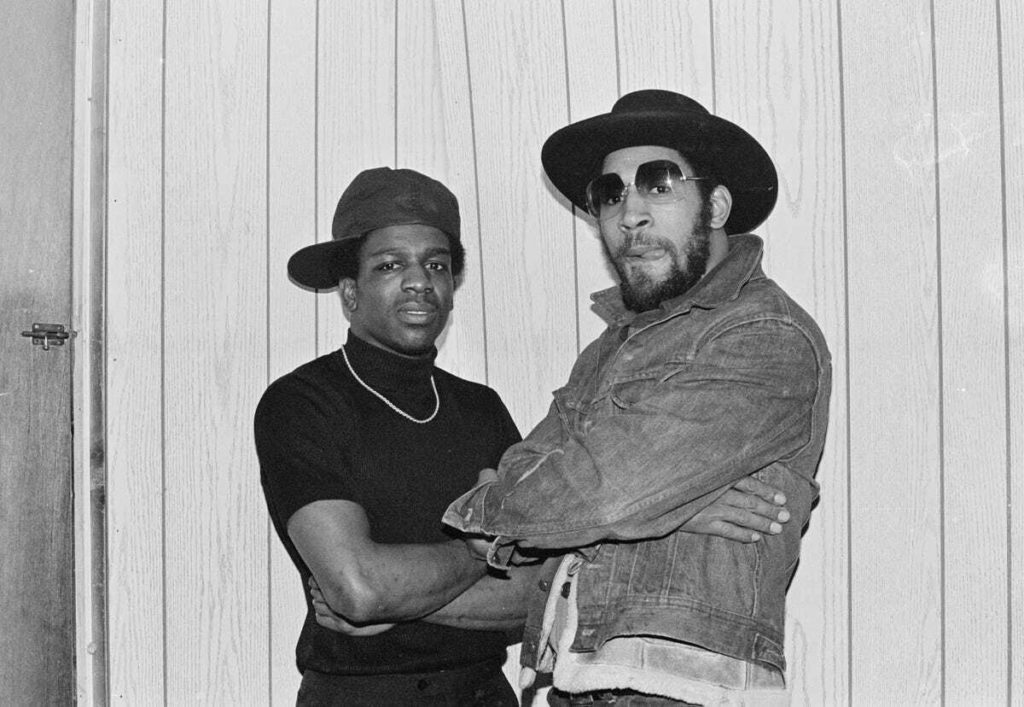 At the epicenter of this burgeoning hip hop culture were block parties: ephemeral community gathering spaces powered by makeshift speakers and amplifiers where DJs, MCs, dancers and graffiti artists could showcase their craft for the neighborhood to enjoy.
The first block parties were hosted by Grandmaster Flowers, a pioneering DJ who was one of the first to mix records together in sequence in the 1960s. These parties only continued to grow, and with the looting of electronics stores following the New York City blackout in 1977, soon every block in New York was home to a DJ (Yes Yes Y'all: The Experience Music Project Oral History Of Hip-hop's First Decade).
These block parties, as well as jams held in parks, school yards, and youth centers provided spaces for teenagers in the Bronx to gather and take pride in their community while creating a cultural art form of their own, far from the glittering lights of uptown clubs and the violence of street gangs.
More importantly, these multicultural exchanges functioned as subtle methods of cultural resistance, gradually making hip hop culture one of the defining facets of a renewed Black American identity, rooted in self empowerment and defiance against a white supremacist society. In this way, hip hop "remains a radical, revolutionary enterprise for no other reason than its rendering people of African descent anything but invisible, forgettable, and dismissible." ("Hip Hop Turns 30"). As hip hop evolved into a cultural behemoth throughout the 1980s and 1990s, Afrocentrism, Black nationalism, and struggles against the police became key lyrical themes found in many songs throughout the era.
Public Enemy – Fight The Power [Motown, 1989]
The name says it all. Public Enemy's lyrics called out racism and discrimination across the board by criticizing white icons: "Elvis was a hero to most / but he never meant shit to me you see / straight up racist that sucker was / simple and plain." The song was originally conceived by Spike Lee for his 1989 comedy-drama Do The Right Thing, which explores the simmering racial tensions in a Brooklyn neighborhood of Bed-Stuy.
Sister Souljah – The Hate That Hate Produced [Epic, 1991]
Demanding change and criticising slavery and colonialism, Sister Souljah's lyrics prioritize Black culture over all else, throwing away the "paper degree" to quickly and ruthlessly expose the inequality that Black people face, refusing to make white people feel comfortable at the cost of speaking the truth: "If you have something to say / speak up with authority and conviction / if not, sit down and shut up."
KRS-One – Sound Of Da Police [Jive, 1993]
An iconic track, used in countless movies and songs. One of the most direct criticisms of police brutality, with KRS-One's police siren 'woops' and the biting lyrics – "Check the similarity / the overseer rode around the plantation / the officer is off patrolling all the nation" – that draw parallels between the histories of policing and slavery in America. "The officer has the right to arrest / and if you fight back they put a hole in your chest!"
Queen Latifah – U.N.I.T.Y. [Motown, 1993]
Featuring a sample from jazz legends The Crusaders, this feminist anthem is beautiful and punchy criticism of the misogyny that exists in today's society. Showcasing the strength of Black women, Latifah urges them to respect themselves, leaving behind toxic relationships and ignorance in favor of knowledge and education.
Dancing as Defiance
A short subway ride from the Bronx, another disenfranchised community in need of a space to call their own found solace and solidarity in clubs that played a funky, eclectic mix of dance music: disco.
Such venues were evolving in the aftermath of the 1969 Stonewall Riots as well as the Civil Rights movement, a pivotal time in the establishment of Black American and LGBT rights. Disco dances were spaces to let loose, and the music of this time period played an important part in setting the tone for these parties, creating spaces for LGBT people of all races to congregate, dance, and have fun without fear of persecution.
While there are countless influential disco clubs just in New York City, from the non-commercial The Loft to the celebrity-filled Studio 54, Michael Brody's Paradise Garage certainly stands out for its sonic and cultural impacts. Featuring a legendary sound system built by famed club sound designer Richard Long, Paradise Garage was known for their truly loud sound, extensive lights, and parties that went into the afternoon – it's considered "one of the most important incubators of gay and lesbian dance culture and dance music more broadly;" yet, on the dance floor often helmed by Larry Levan, there was also a firm "inclusive exclusivity" as "people of all colors, sizes, and orientations were welcome" ("Paradise Garage: The exclusive NYC club where 'garage' got its name").
What is broadly described as the disco era, musically speaking, is actually far more nuanced. As the funky grooves of proto-disco gave way to the more mainstream disco sound of the late 70s, the early sonic stylings of much of modern electronic music began to emerge as well.
Grace Jones – I Need A Man [Orfeus, 1975]
A queer icon as well as a pioneering singer, songwriter, and fashion model, Grace Jones' performance of "I Need A Man" wasn't just about the gay community; it was an homage to the gay community from one of their own ("As Much As I Can, As Black As I Am: The Queer History of Grace Jones"). Working with producer Tom Moulton (the inventor of the 12" disco record format) and eventually signing with Island Records, Jones used her fashion taste and baritone vocals to celebrate Blackness, highlighting it whenever possible in her clothes, music, and lyrics.
Sylvester – You Make Me Feel Mighty Real [Fantasy, 1978]
Loaded up with passion, groove – and designed to ignite the dancefloor – the Guardian has described this as a "classic Pride anthem" for its simultaneously honest and radical lyrics ("'What a star he would be today': the extraordinary musical legacy of Sylvester"). Paired on 12" with "Dance (Disco Heat)," this ushered in the commercial acceptance that had previously eluded the artist's eclectic, and often avant garde, talent.
Village People – I Am What I Am [DJM Records, 1978]
Described as a human-rights anthem by Rolling Stone, "I Am What I Am" focuses on the freedom to love whoever you want, challenging people to embrace all forms of love as valid regardless of sexual orientation or gender. Specifically, Village People addressed and confronted homophobia – and racism as well – with lyrics like "People have the right, regardless of their skin / People have the right to let God's love come in," proposing that only by rejecting racism can we truly embrace love.
Cheryl Lynn – Got To Be Real [Columbia, 1978]
The lyrics might sound simple, but this song is soul incarnate. With its groovy horn chorus and infectious bass line, Cheryl Lynn's message is pure and true: the time for hiding is over, and it's time to embrace love in all forms. "Got To Be Real" is one of the most popular disco tunes of all time.
When Shall We Rise
The recent worldwide call – amidst the continual killings of people of color at the hands of law enforcement – for accountability regarding police brutality is a vivid reminder that equity and justice are still far from a global, national, or local truth.
With the #BlackLivesMatter movement, it is clear that a new chapter is being written in the elusive pursuit of equal rights, as institutions and the mainstream consciousness ponder significant societal changes. Recognizing that today's fight is the continuation of hundreds of years of struggle, we must honor and learn from the works of past generations; as well as appreciate the storytelling and creativity by which they have continually fought back against the status quo. Thanks to their perseverance, we have seen significant changes in terms of inclusion and diversity.
However, the work is far from over: the fight will continue as long as oppression and institutional racism exist. No matter when or where the next battleground will take place, we must ensure that a sound system is there to set the marching beat and amplify the voices of the oppressed.
Rider Shafique – When Shall We Rise [ZamZam Sounds, 2020]
While surely written before the tragic death of George Floyd, Shafique's commentary could not be more timely with its early April 2020 release. The first verse opens with "How many more public executions must we witness / before we realize we are being desensitized to the injustice? / stand aside while your brothers and sisters are being robbed of their lives / paralyzed with fear, hiding behind your mobile devices," powerful cries for accountability continuing throughout.
Dub-Stuy Records stands in solidarity with all those who fight against oppression and injustice. Please consider supporting the Brooklyn Movement Center or supporting a like-minded organization in your own community. Much Respect to all the sound systems around the world working hard to safeguard inclusive spaces and amplify Black culture.
References:
"400 Years – Peter Tosh" by Jo-Ann Greene
"As Much As I Can, As Black As I Am: The Queer History of Grace Jones" by Barry Walters
Bass Culture by David Katz
"The Brixton Riots and Music" by Dan Hancox
Chanting Down Babylon: The Rastafarian Reader edited by Adrian Anthony McFarlane and William Spencer
"Fighting Sus! Then And Now" by Joseph Maggs
"HipHop Turns 30" by Greg Tate
"How Disco Changed The World Forever" by Adam Mattera
"Key Brixton Tracks: The Clash's "Guns of Brixton"" by Dan Hancox
"Letter to My Son" by Ta-Nehisi Coates
"Paradise Garage: The exclusive NYC club where 'garage' got its name" by Max Rewak
"The Power of Grace Jones" by Kate Simon
"Remembering the Notting Hill riot" by Emma Griffiths
"Magic Touch: Richard Long's Life-Changing Sound Systems" by Andy Beta
"Rastas beaten, forcibly trimmed of their locks after Coral Gardens" in Jamaica Observer
Reggae International by Stephen Davis & Peter Simon
"Reggae, riots and resistance: the sounds of Black Britain in 1981" by Jodie Yates
"'What a star he would be today': the extraordinary musical legacy of Sylvester" by Alexis Petridis
Yes Yes Y'all: The Experience Music Project Oral History Of Hip-hop's First Decade by Jim Fricke